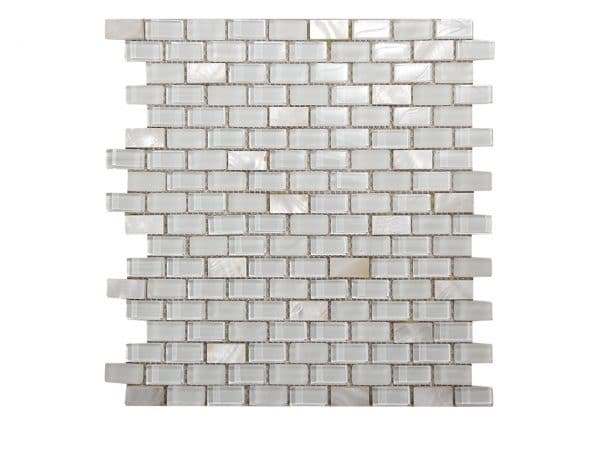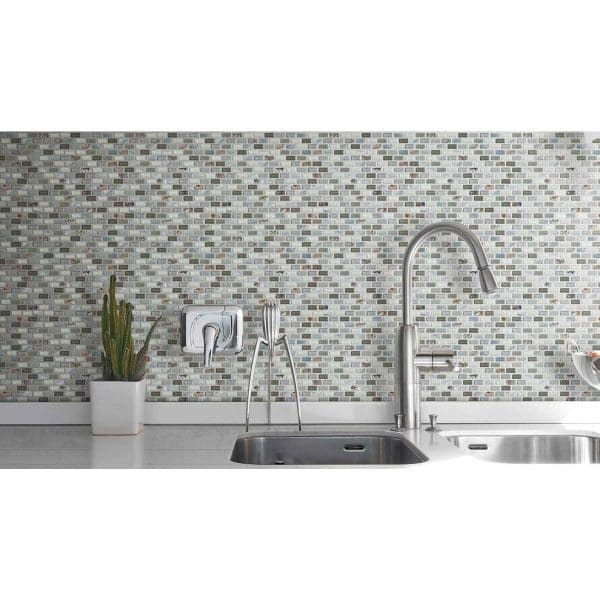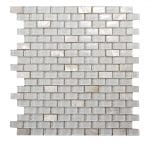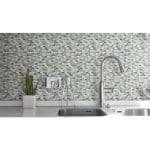 Agata Shell White Subway Mix Mosaic
$23.50
Agata Shell White  Subway Mix Mosaic
Common Names: Agata Shell White
Description
Size Guide
Additional information
Reviews (0)
Description
Agata Shell White Subway Mix Mosaic
Common Names: Agata Shell White
Durable Product for High Traffic Area.

Natural Stone from Turkey.

There is a 10% breakage rate which is industry standard.
The Agata Mix is a polished marble with a splendid white background and beautiful grayish spots with minimal veining. The Agata Mix is one of the oldest mined marbles in the world coming from the rich quarries of Greece, one of the main exporters of this fine material. The marble can be installed in any interior including mosaic for shower, bathroom as well as floor tiles, stairs and walls.
The distinguished appeal of this stone brings to mind comfort and luxury that can't be attained with any other artificial material for your home or business. The Agata Mix is a harder type of marble that will last for years to come, it's available in tiles and mosaic to fill any space with warmth, light and luxury.
The beautiful tone of Agata Mix is ideal for luxurious designing and remodeling. This geometric pattern features the beautiful world of marble with its unique veins. The tightly knit pattern of this tile allows it to be installed without the need for grout. Each piece measures approximately 1.875″ x 1.875″, in a geometric 3D pattern. Create a statement with this ultra modern tile on a backsplash, fireplace surround, shower and don't forget this is ideal for a feature wall as well. The mesh mounted sheet makes it easy for installation.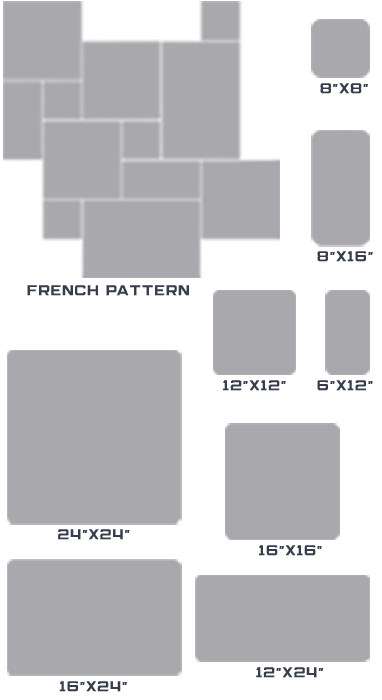 | Size | Available In | Size | Available In |
| --- | --- | --- | --- |
| 4"x8" | Only Paver | 36"x36" | Only Tile |
| 6"x12" | Only Paver | 24"x48" | Only Tile |
| 12"x24" | Tile, Paver | French Pattern | Tile, Paver |
| 16"x24" | Tile, Paver | | |
| 16"x16" | Only Paver | | |
| 24"x24" | Only Tile | | |
Tile Tickness: 1/2" - Paver Tickness: 3 cm or 1"+1/4"