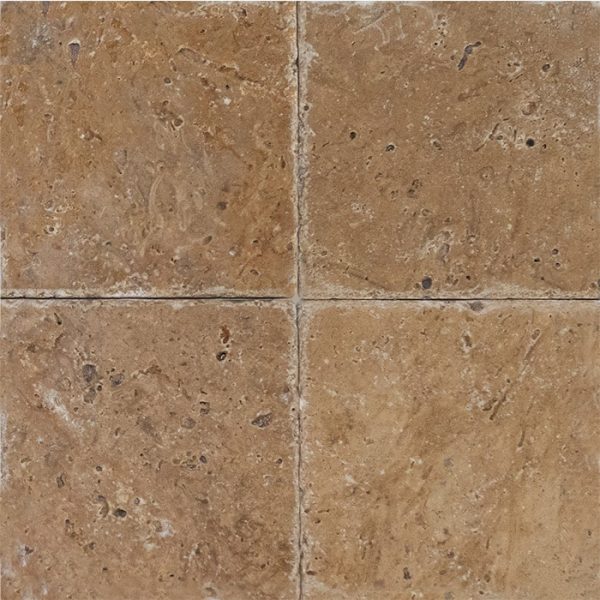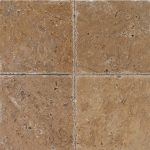 Noce 4″x4″ Travertine Tile
$6.95
Noce 4″x4″ Travertine Tile
Common Names: Noce, Walnut, Brown Travertine
Buy More Save More.
[wcj_product_wholesale_price_table]
The price will automatically calculate on checkout.
Description
Size Guide
Additional information
Reviews (0)
Description
Noce 4″x4″ Travertine Tile
Common Names: Noce, Walnut, Brown Travertine
Durable Product for High Traffic Area.

Natural Stone from Turkey.

There is a 10% breakage rate which is industry standard.
The Noce travertine collection comes to you from Turkey, a country known among other things for excellent natural stones. Available in a myriad of configurations from decorative to mosaic, this collection is excellent for letting the imagination run wild with different style configurations. The warm tones complement a variety of design schemes from the obvious french cottage style to adding a touch of warmth to a modern design.
The available pavers and coping allow for a unified design vision in both the interior and exterior of a location. On the practical side the brushed tiles and tumbled pavers work well in areas like the kitchen, bathroom and pool areas where the non-slip properties are useful. Whether it's used as a decorative touch, an interior room or a homogeneous design the Noce collection has something for everyone.
The brown tones of this natural stone match particularly well with designs that include wood or wooden furniture, complementing the overall design flow. Adding a touch of warm tones to a blue or grey minimalist design vision is also good use of the Noce travertine.
The beige and brown tones of Walnut travertine accommodate an endless variety of designs. This beautiful natural stone originates in Turkey, a well-known location for producing high quality natural stones. The Walnut collection is available as both tile and paver to provide a consistent feel to a decor both inside and out.
The rustic appearance of this natural stone matches the classic cottage or country design and lasts for years with the proper care. Coping is available making it possible to create a consistent design from the pool to the driveway.
Picture a well manicured lawn framed by the warm tones of the Walnut travertine driveway leading to a lovely cottage style property. Exterior walls with a beautifully aged look frame this property. The interior immediately gives a sense of continuity in design with the french pattern continuing from the exterior door to the sitting area inside.
The brushed finish of this stone in the interior allows for use in any area, from a backsplash to a floor. Available in a variety of sizes, including french pattern, mosaic, coping and L panels, the Walnut collection exemplifies the flexibility of travertine in any decor. This natural stone in particular works well in antique style decor or for restorations as well.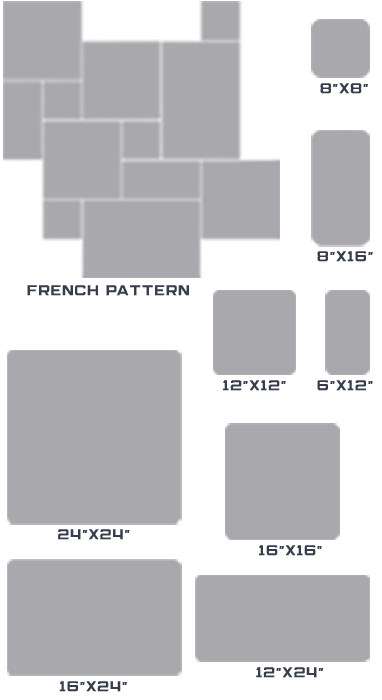 | Size | Available In | Size | Available In |
| --- | --- | --- | --- |
| 4"x8" | Only Paver | 36"x36" | Only Tile |
| 6"x12" | Only Paver | 24"x48" | Only Tile |
| 12"x24" | Tile, Paver | French Pattern | Tile, Paver |
| 16"x24" | Tile, Paver | | |
| 16"x16" | Only Paver | | |
| 24"x24" | Only Tile | | |
Tile Tickness: 1/2" - Paver Tickness: 3 cm or 1"+1/4"
Additional information
| | |
| --- | --- |
| Weight | 23 lbs |
| Size | French Pattern |