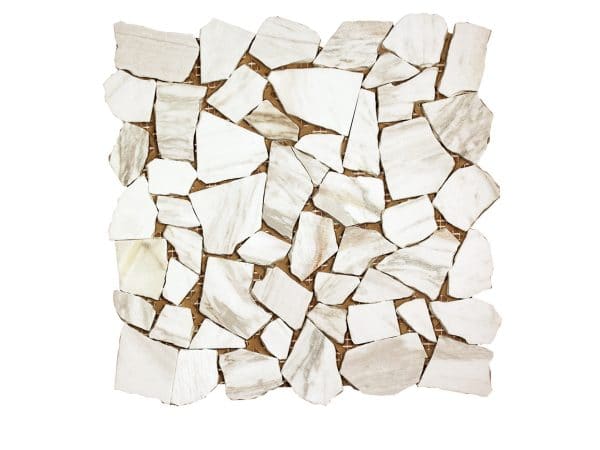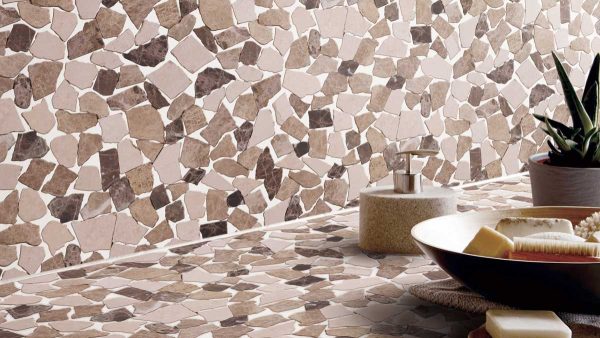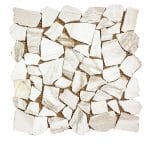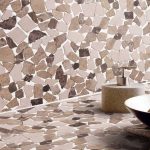 Nuur Carrara Pebble Marble Mosaic
$15.95
Kappa Shell Beige Mixed Mosaic
Common Names: Kappa Shell Beige
Description
Size Guide
Additional information
Reviews (0)
Description
Nuur Carrara
Common Names: Nuur Carrara Pebble Marble Mosaic
Durable Product for High Traffic Area.

Natural Stone from Turkey.

There is a 10% breakage rate which is industry standard.
Nuur Carrara Mix Flat Tumbled Pebble Stone Tile
There's neutral, plain tumbled pebble stone tile and then there's Nuur Athens Mix with a personality of its own. Taupe and white irregular pebble stone pieces ooze the feeling of a riverbed floor with all the tones combined. Great to use as a backsplash, accent wall or shower inset. The beauty of this tumbled flat stone tile is it can create a unique ambience by mixing it with other neutral tile. The mesh mounted sheet is easy to cut apart for creating different inlays or patterns. If you love the subtle beauty of the tumbled look, enjoy the tile as is, or enhance the tile color by using a sealer.  There are sealers available that will also preserve the natural look and color if you opt to use the tile in moist environments.
Size: 12″ x 12″
Coverage area: 1 sq. ft.
Color: Taupe
Material: Stone
Thickness: 8mm
This tile is mesh mounted.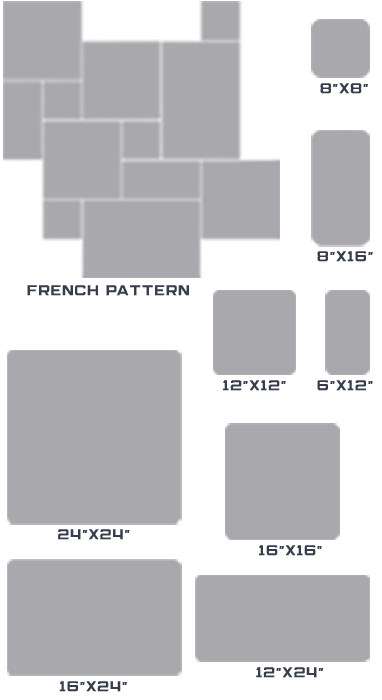 | Size | Available In | Size | Available In |
| --- | --- | --- | --- |
| 4"x8" | Only Paver | 36"x36" | Only Tile |
| 6"x12" | Only Paver | 24"x48" | Only Tile |
| 12"x24" | Tile, Paver | French Pattern | Tile, Paver |
| 16"x24" | Tile, Paver | | |
| 16"x16" | Only Paver | | |
| 24"x24" | Only Tile | | |
Tile Tickness: 1/2" - Paver Tickness: 3 cm or 1"+1/4"