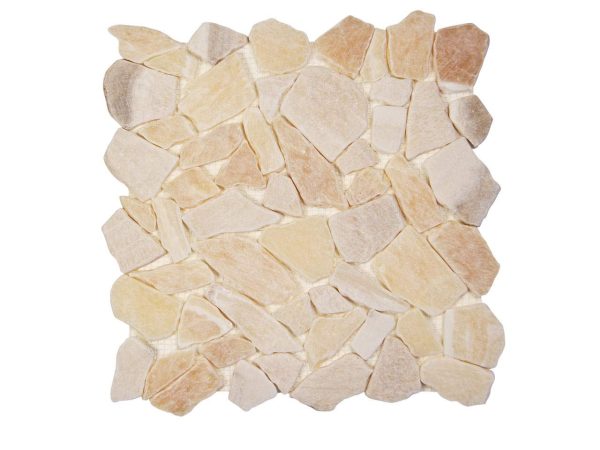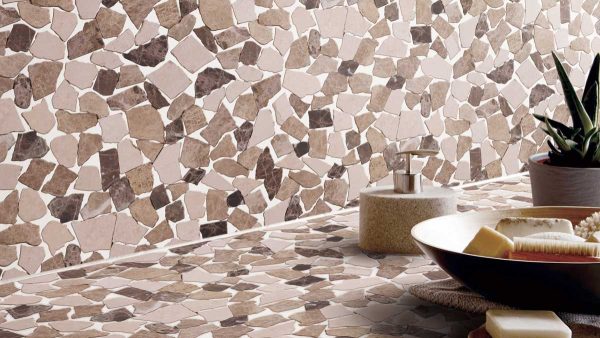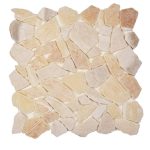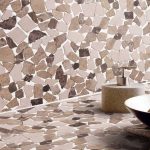 Nuur Onix Pebble Marble Mosaic
$15.95
Kappa Shell Beige Mixed Mosaic
Common Names: Kappa Shell Beige
Description
Size Guide
Additional information
Reviews (0)
Description
Nuur Onix
Common Names: Nuur Onix Pebble Mixed Marble Mosaic
Durable Product for High Traffic Area.

Natural Stone from Turkey.

There is a 10% breakage rate which is industry standard.
Nuur Onix Tumbled Flat Pebble Stone Tile
The Nuur Onix tumbled, flat pebble stone tile is pure onyx stone laid out in irregular pieces with golden yellow tones. Install in an area with great lighting and watch the stone literally light up before your eyes. This decorative tumbled tile is sure to be the envy of visitors to your home. We love the Zen feel of calm and serenity that this tile provides, and the neutral tones will add character to any environment. If you're looking for a soothing presence in your home, this is the perfect choice for backsplashes, outdoor areas and showers. You may prefer to preserve the tumbled look, or enhance the tile color by using a sealer.  There are sealers available that will also preserve the natural look and color if you opt to use the tile in moist environments.
Size: 12.3″ x 12.3″
Coverage area: 1.05 sq. ft.
Color: Silver
Material: Stone
Thickness: 8mm
This tile is mesh mounted.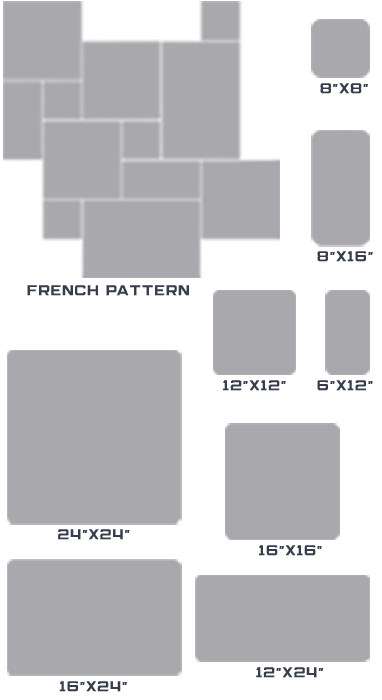 | Size | Available In | Size | Available In |
| --- | --- | --- | --- |
| 4"x8" | Only Paver | 36"x36" | Only Tile |
| 6"x12" | Only Paver | 24"x48" | Only Tile |
| 12"x24" | Tile, Paver | French Pattern | Tile, Paver |
| 16"x24" | Tile, Paver | | |
| 16"x16" | Only Paver | | |
| 24"x24" | Only Tile | | |
Tile Tickness: 1/2" - Paver Tickness: 3 cm or 1"+1/4"