What is the difference between Tiling, Paving and Cladding
LW Stone Corp
If you are looking to breathe new life into the interior or exterior of your home, it won't be long before you hear terms such as 'Tiling' (Tiles), 'Paving' (Pavers) and 'Cladding' (Clad). While you probably have some idea of what they are, you may be wondering if there is any difference at all between the three terms.
Homeowners have many materials available for landscaping outdoor areas around their homes. This area of landscaping is generally referred to as "hardscapes" or areas that utilize hard building materials such as concrete, stone, brick or tile. Choosing between materials, such as pavers versus tile, is determined by the type of area and how the area will be used.
Here's a quick explanation of what you're dealing with when it comes to tiling, paving and cladding, along with common applications in a residential context:
Tiling or Tiles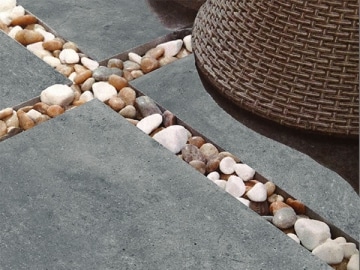 Tiles are a form of a surface covering that is usually used for interior applications. Ceilings, floors, walls, showers, tabletops and other surfaces can be tiled for both practical and decorative purposes, ranging from simple squares to intricate mosaics. Common materials used to make tiles include ceramic, glass, concrete, metal, granite, marble and more, and grouting is required to keep each tile in place.
Most people associate Tiles with indoor use because of the thickness, finishes and quality
These days, outside areas are often concreted providing an incredibly strong and very stable substrate. As a result, a much thinner "tile" of 10 – 15mm might be quite adequate (depending on the flexural strength of the stone and the traffic load expected). Apart from the thickness of the stone and the cost (tiles are cheaper!), there is no difference between a tile and a paver!It is a case of same, same but different!
Types of Tile
Tiles come in wide array of materials, colors, sizes, textures and styles. Tiles can be made of ceramic, clay, porcelain, stone or concrete. Tile may be patterned with design glazed onto the surface or
may be solid colors with no glazing. Silicon or epoxy grout is often used for exterior tiles, according to the LW Stone website.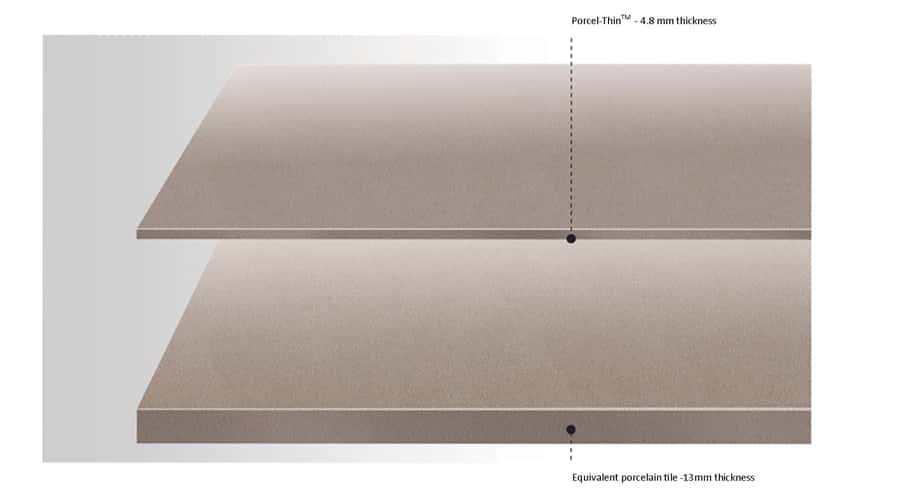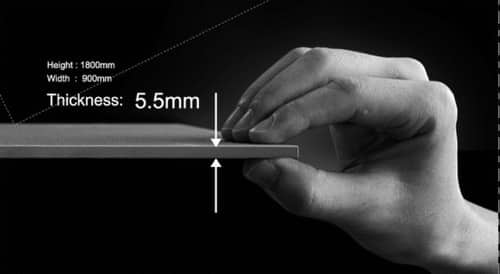 Tiles provide an elegant, high-quality look for residential landscaping. Tiles come in a range of sizes that can be worked into intricate designs with many colors. They provide a solid walking surface similar to flooring that makes outdoor areas an extension of the indoor living space. Tiles are easy to clean and maintain their appearance for many years.
Tiles are generally twice as expensive as paver materials. Though durable, tiles can be damaged by heavy use, and should not be used in areas where landscaping equipment or vehicles can scratch or crack the surface. Glazed tiles, in particular, cannot be repaired and will need replacement when damaged. Unglazed types of tile have color that goes all the way through the tile, so damage is less noticeable. Stone can be chipped and need replacement. Replacement of tiles requires some labor by a skilled tile contractor and tiles may be hard to match. Grout used between tiles can discolor and degrade. It needs resealing annually to maintain its appearance.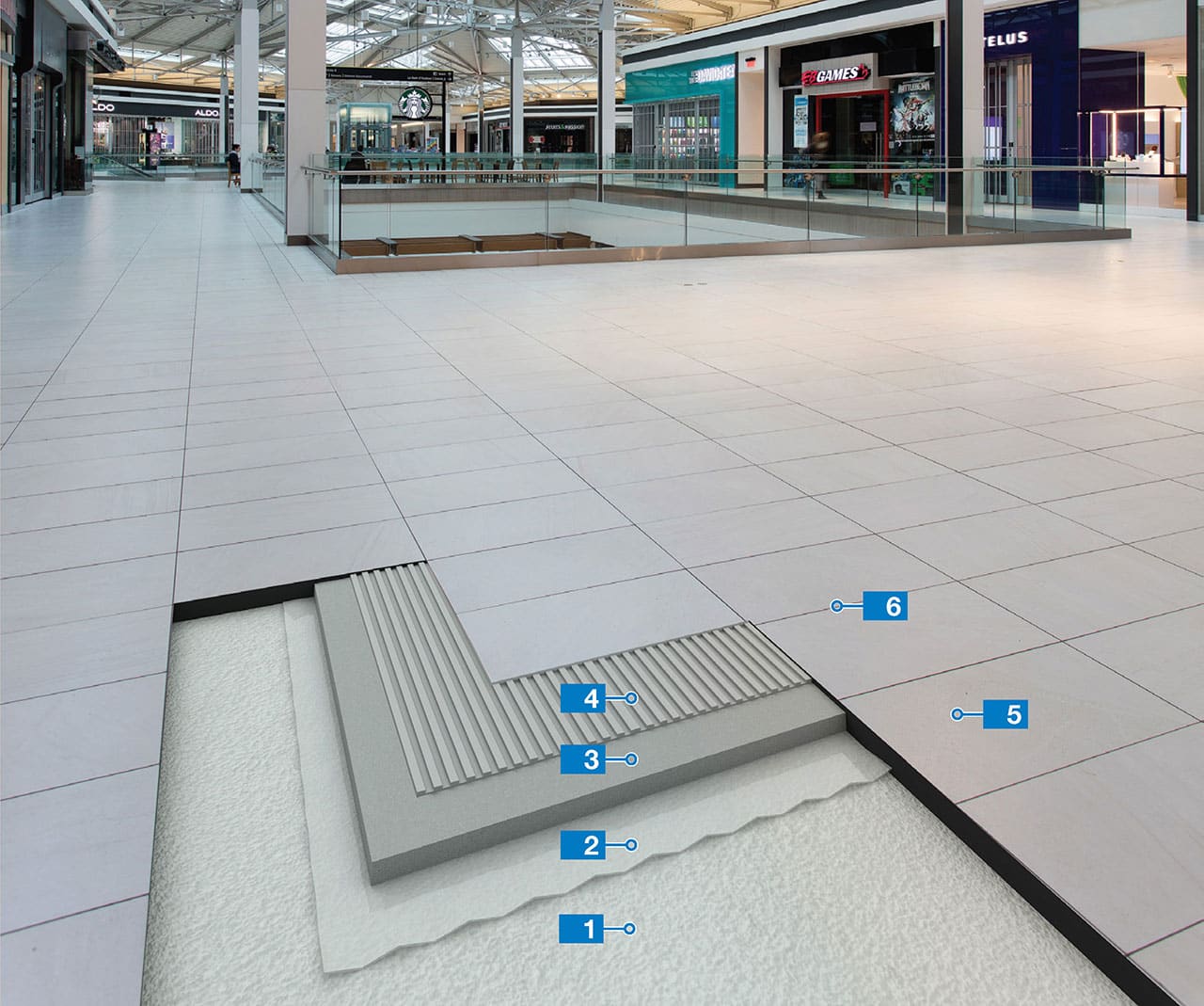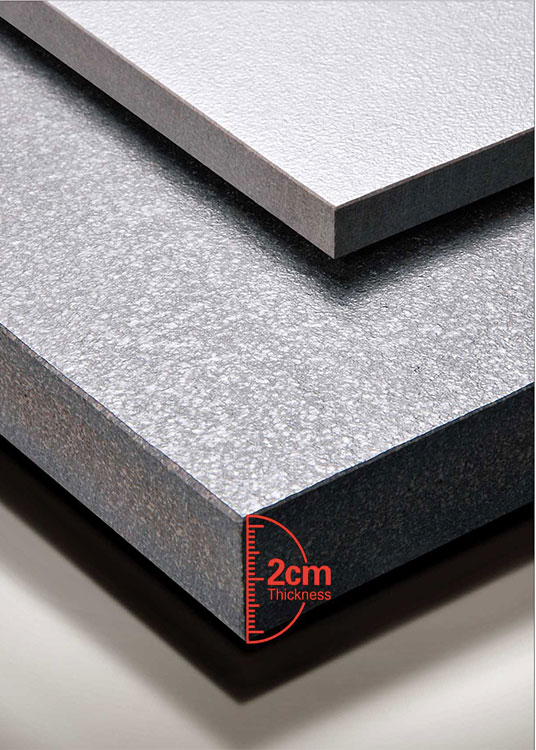 There are three categories of products being promoted as Thin Tiles. All three are 6mm or less, but there are important differences between them.
In the first category, tiles are formed using the traditional dust pressing methodology. Such products are similar to traditional pressed porcelain tiles, except they are only 5 to 6mm thick and have a lower breaking strength.
In the second category, tiles are formed using a lamina process. Lamina tile products are produced in large, thin ceramic sheets, from which individual tiles can be cut. They are 3 to 4mm thick, are much lower in strength, and bend sufficiently to be installed on curved surfaces.
In the third category of Thin Tiles, lamina products are reinforced with backing materials. These backing materials are fiberglass or polymeric materials woven into a reinforcing mesh. Fused directly to the back of the lamina products with epoxy or other resin adhesives, the reinforced lamina tiles can be bent further and better resist breakage.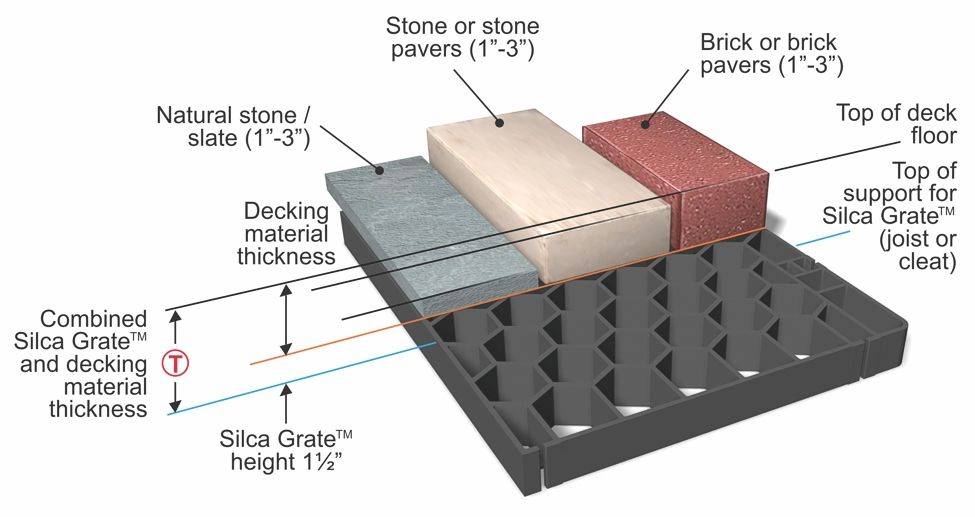 Paving is a similar form of tile or brick surface covering with a focus on exterior applications. Typically, pavers are often larger than standard tiles for use on driveways, footpaths, patios, courtyards, landscaping and other outdoor areas. Unlike traditional tiling, paving does not usually require any adhesive or retaining techniques when it is placed: a concrete foundation is poured and covered with sand or soft earth before pavers are laid by hand in the chosen pattern. Pavers are usually thicker than regular tiles but can be thinner with an adequate substrate.
Most people associate Pavers with outdoor use because of the thickness and durability.
Pavers are regarded as products to be used over soft bases (substrates) such as rammed earth or road-base sprinkled with sand. On these foundations the stone used needs to be strong to ensure against movement that might cause cracking. As a result, the thickness of the stone needs to be 30mm or more, depending on the traffic load and stone quality.
Types of Pavers
Pavers are usually made from concrete, stone, brick or limestone. Pavers are generally used for heavy traffic areas such as sidewalks, driveways and patios. Pavers may be interlocking, providing a solid, long-lasting surface that wears well when exposed to the elements.
Advantages of Pavers
Pavers are durable, inexpensive and easy to maintain with soap and water. It does not use grout that can become dirty, stained and requires periodic resealing. Pavers come in many configurations to create interesting design patterns for hardscape areas. Pavers stand up well to hard use and can be easily replaced when damaged.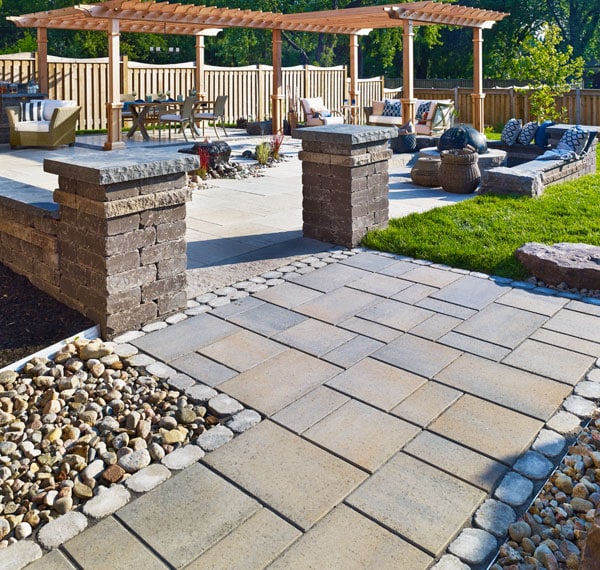 Pavers do not provide the luxurious look that tiles provide. Pavers offer fewer design options than tiles and come in fewer colors and textures. Pavers can become stained by outdoor grease, oil and plant fluids. Sealers to prevent staining must be re-applied every three to five years, according to the LW Stone website.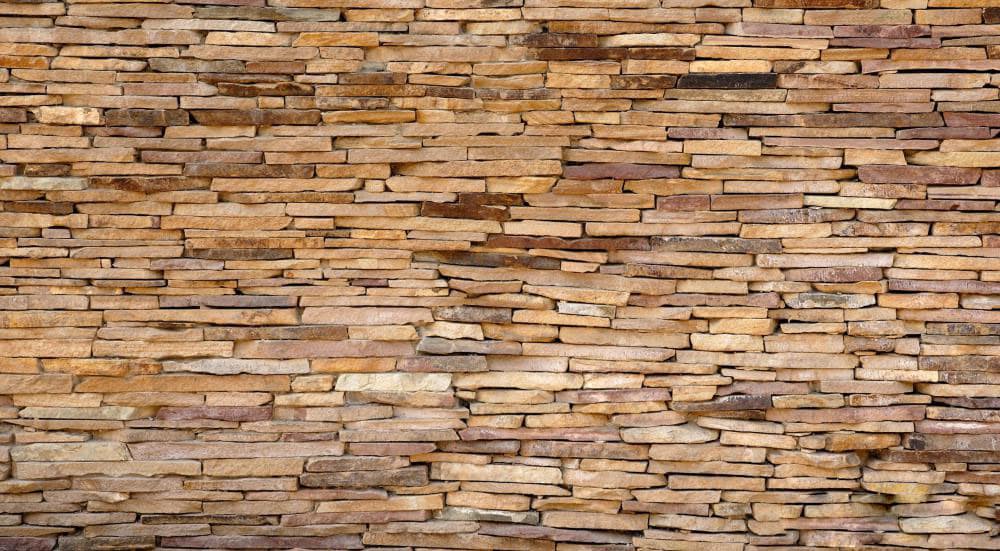 Cladding refers to a layer of material that is applied on top of an existing external surface to provide protection from the elements. It is usually used on the exterior of homes, sheds and other structures to control water run-off from rain and diminish the effect of strong winds. The finish is not necessarily waterproof, but acts as a control element at its most basic level. Cladding can even offer secondary benefits such as thermal and sound insulation, easy cleaning and fire resistance.
It also contributes to the aesthetic of the building—planks are commonly used in a horizontal or vertical arrangement while numerous other patterns can also be applied.
There you have it. Cladding, paving and tiling all combine similar concepts but can vary greatly in application. Actually main differences are thickness and application surfaces like indoor, outdoor floor or wall. Talk to LW Stone for more information and to find out what will best suit your taste, needs and budget with a finish of the highest quality.